Estimated Delivery 7 to 9 Days
Tracking number available in 3 days time.

Ulefone uWear Bluetooth 4.0 Smart Watch Dialer SMS Pedometer Function
Ulefone uWear
The first time you wear uWear, you will not want to take uWear off! Because uWear has fluoroelastomer sport strap as same as iWatch; 1.44 inch 2.5D arc touch screen gives you the wide viewing angle; 316L stainless steel case, it is thin, smooth and hard. Every detail is specially designed for you; Every process is strictly controlled and tested to insure quality. You deserve to have uWear.
Main Features:
• Pedometer / Sleep monitoring / Sedentary reminder: Your private management expert, monitor the daily movement, the quality of your sleep and remind you to have a rest. Enjoy unfettered moment while helping you achieve your health goals.
• Remote camera / music: Can control your smart phone to take photos and play music, and you can enjoy the pleasure on your wrist.
• Anti lost / Find phone: Unique proximity sensor system, two-way anti lost, take good care of your smart watch and phone.
• Dialer / Message: When a call or message is coming, you can check it without taking out of your mobile phone.
• Information push: Can push Twitter, G-mail, Facebook, WhatsApp information, you can easily communicate with your friends or family.
• IP65 waterproof: You can wear it to do daily washing, such as wash hands and face.
Products characteristics:
• 2.5D Arc touch screen: 2.5D Arc screen wide viewing angle.
• 316L stainless steel case: Unique industrial design, the case of uWear involves 40 different procedures. It is thin, smooth and hard.
• Fluoroelastomer strap: Fluoroelastomer sport strap is the same as iWatch.
APP downloads:

Android users can scan the QR code to download app – Ulefone uWear Bluetooth 4.0 Smart Watch Dialer SMS Pedometer Function
Note: iOS phones support Bluetooth Dialing, Music and Remote Camera function.
Brand: Ulefone
Bluetooth version: Bluetooth 4.0
RAM: 32M
ROM: 32M
Waterproof: YES
Waterproof rating: IP65
Bluetooth calling: Phone call reminder, Phonebook
Messaging: Message reminder
Health tracker: Sleep monitor, Pedometer, Sedentary reminder
Remote control: Camera remote, Music remote
Notification: Yes
Anti-lost: Yes
Find phone: Yes
Other functions: Alarm
Groups of alarm: 5 sets
Alert type: Ring, Vibration
Locking screen : 2 kinds
Screen: 2.5D Capacitive Touch Panel
Screen resolution: 128 x 128 px
Screen size: 1.44 inch
Battery type: Polymer lithium ion battery
Battery capacity: 220mAh
Standby time: About 7 days
People: Unisex watch
Shape of the dial: Rectangle
Case material: Stainless Steel
Band material: Fluoroelastomer
Compatible OS: iOS, Android
Compatability: Android / iOS 5.0 or above system
Language: Russian, Portuguese, Italian, Deutsch, French, English, Spanish, Simplified / TraditionalChinese
Available color: Silver, Black
Dial size: 3.8 x 4.2 x 1.0 cm / 1.50 x 1.65 x 0.39 inches
Wearing diameter: 16 - 21 cm / 6.30 - 8.27 inches
Product size (L x W x H) : 26 x 4.2 x 1 cm / 10.22 x 1.65 x 0.39 inches
Package size (L x W x H): 9 x 9 x 7.5 cm / 3.54 x 3.54 x 2.95 inches
Package weight: 0.165 kg
Package contents: 1 x Ulefone uWear Smart Watch, 1 x Chinese and English Manual
Warranty: 3 Months
FAQ for Smart Watch and Wristband
1. Q: I can't charge my watch / bracelet and it doesn't power on, what should I do?
A: If this is the first time you've charged your watch / bracelet, please use the adapter to power it, charge it for more than 3 hours, then press the button to start it;
If you have not used the watch / bracelet for a long time without charging it, the battery would have opened the UVP function. In this situation, you need to activate the battery before using. (You can go to the phone repair shop to activate the battery).
2. Q: Why can't I connect with Bluetooth?
A: 1. If the phone's Bluetooth version is lower than the watch's / bracelet's, they will
not be able to pair;
2. If the phone's Bluetooth version is equal to or higher than the watch's / bracelet's, but is initially unable to pair, then you need to clear the Bluetooth connection history on the phone, scan and re-connect again.
3. Q: The watch / bracelet icon shows that it has paired over Bluetooth, however the APP cannot sync data. How do I resolve this?
A: Generally it is caused by the Bluetooth of the phone. Please close the APP first, restart the Bluetooth connection and re-pair the two devices. If the above step does not work, please restart your phone and try to pair the devices again.
4. Q: Why does my watch / bracelet frequently lose connection with my phone?
A: Please check if your phone or other security software has set the APP as a trusted APP or not. This is required to pair the two devices. If it hasn't, please set it as trusted APP and try again.
5. Q: Why am I unable to connect with the APP?
A: Please making sure the OS of your phone is within the range that the smart watch / bracelet supports.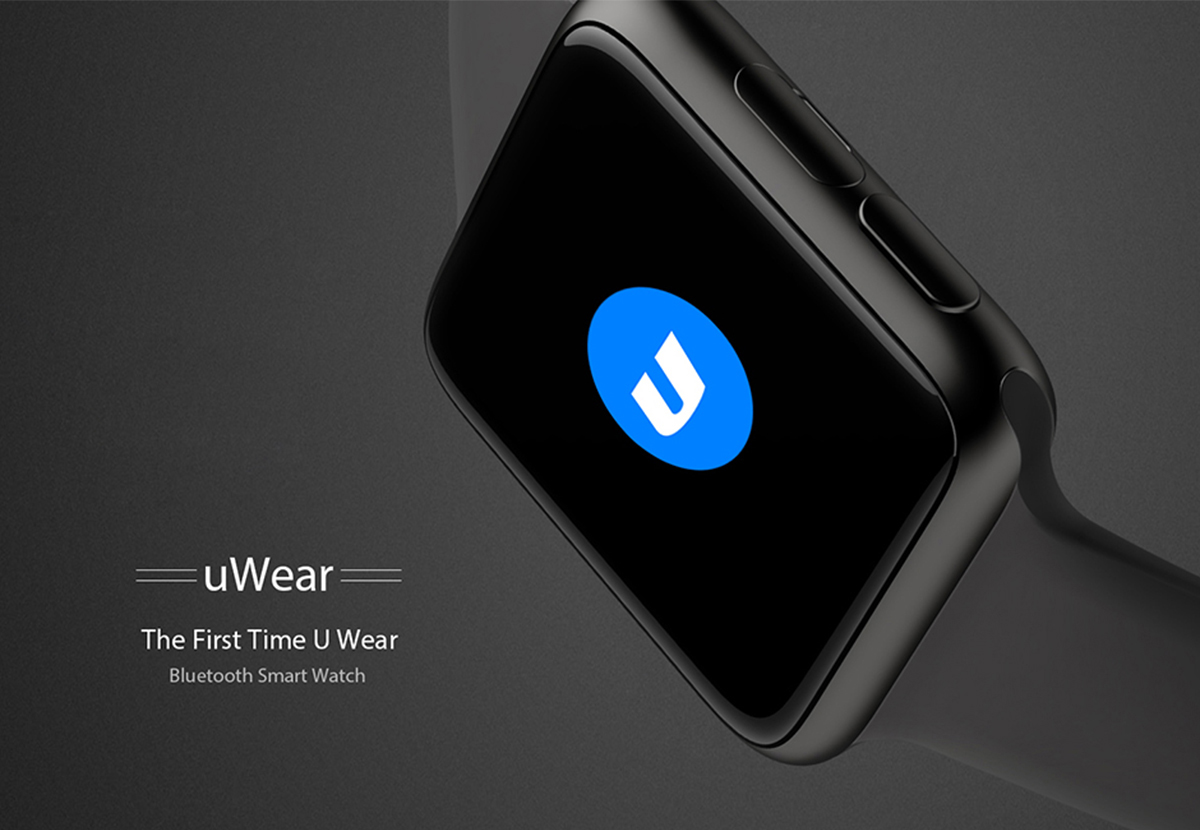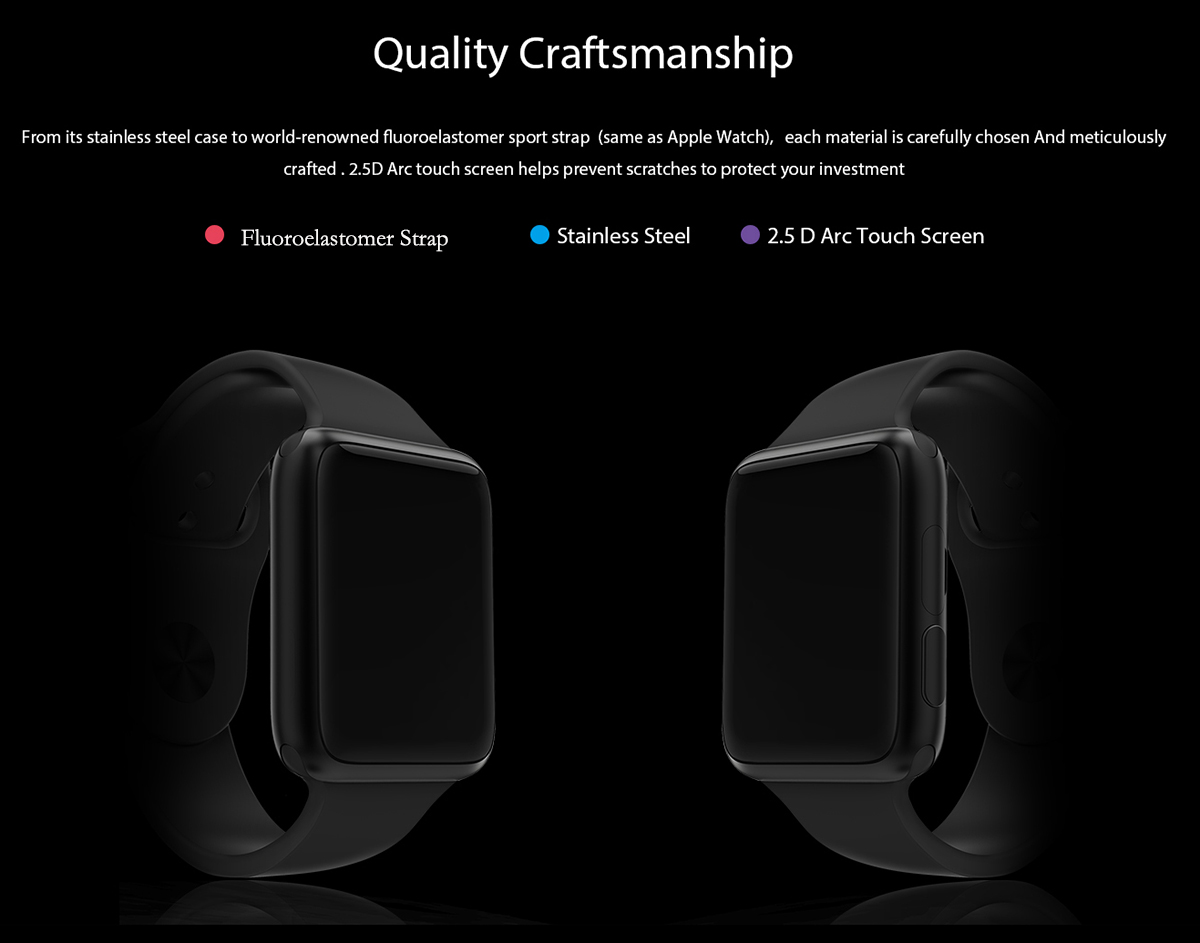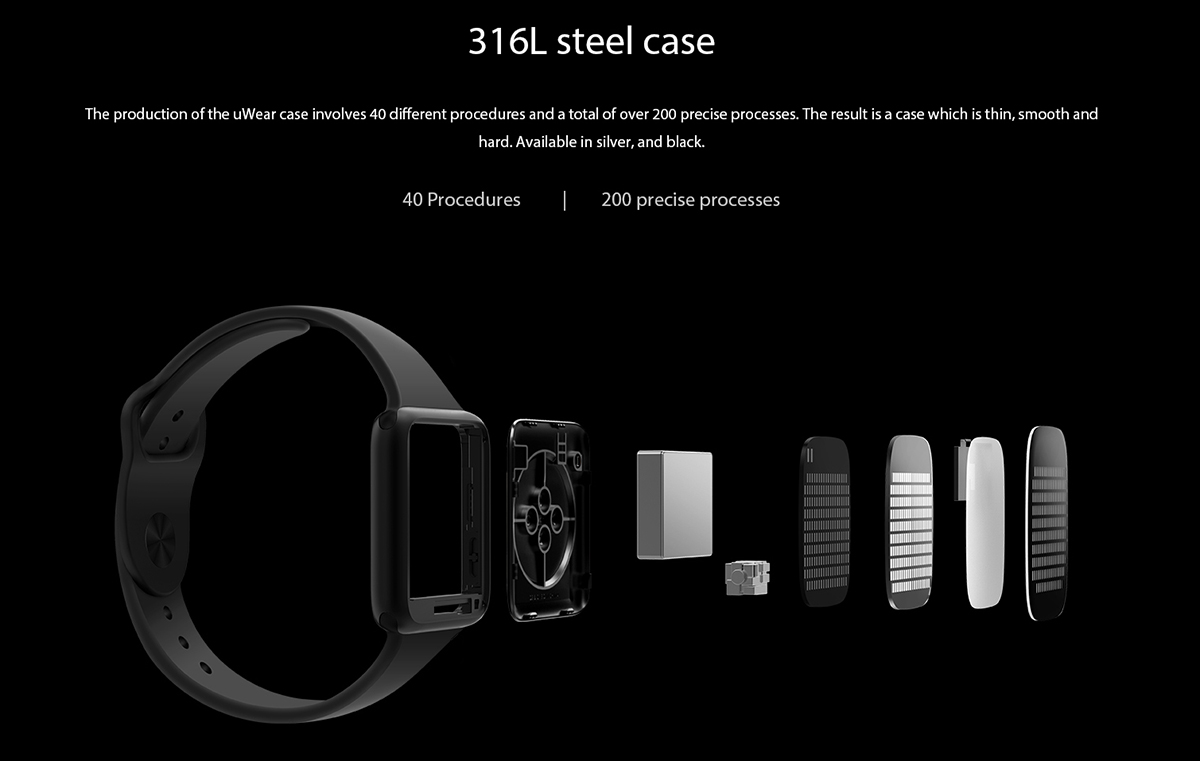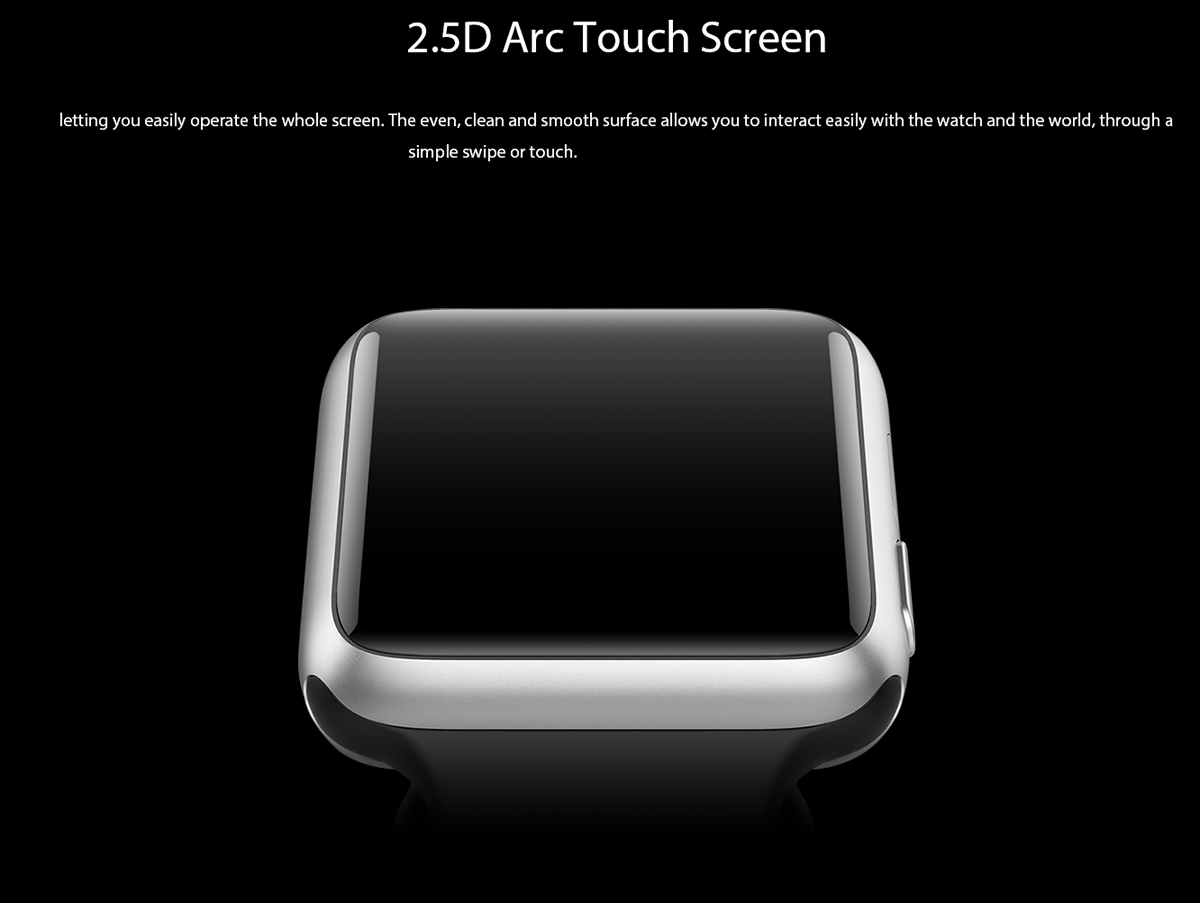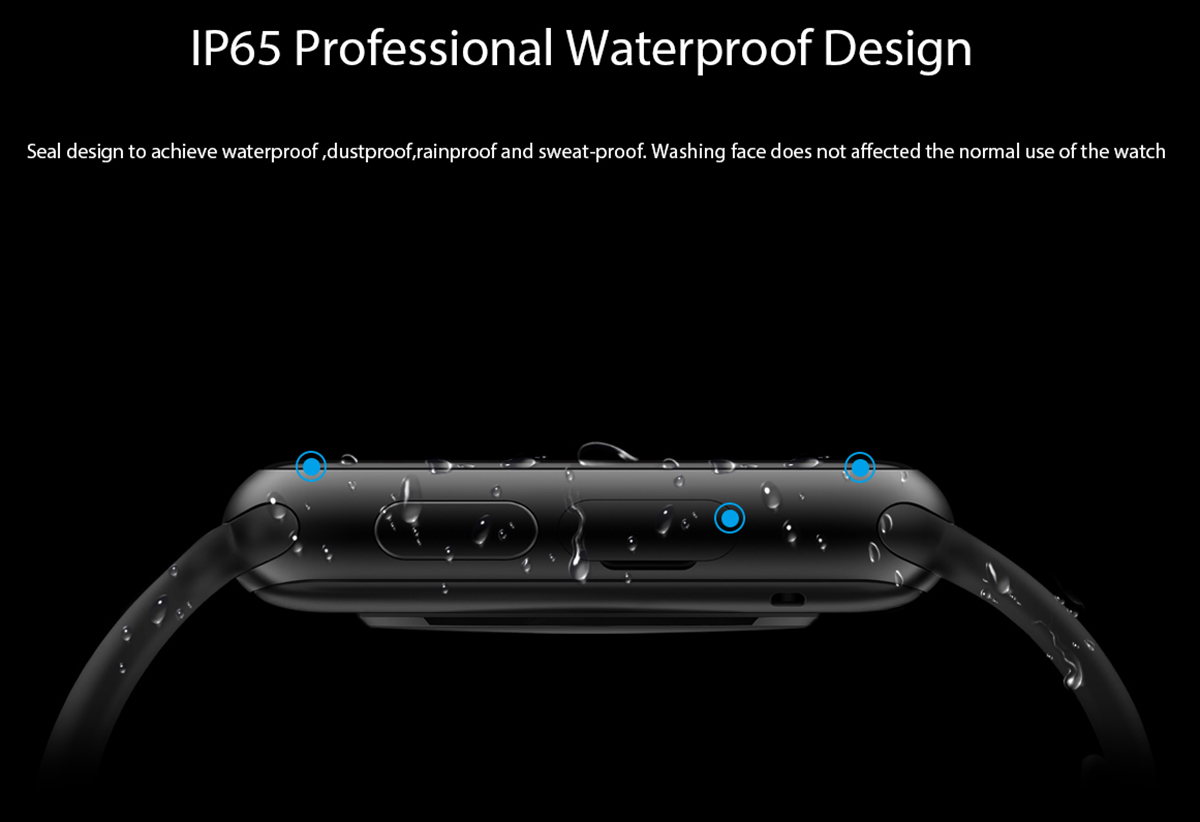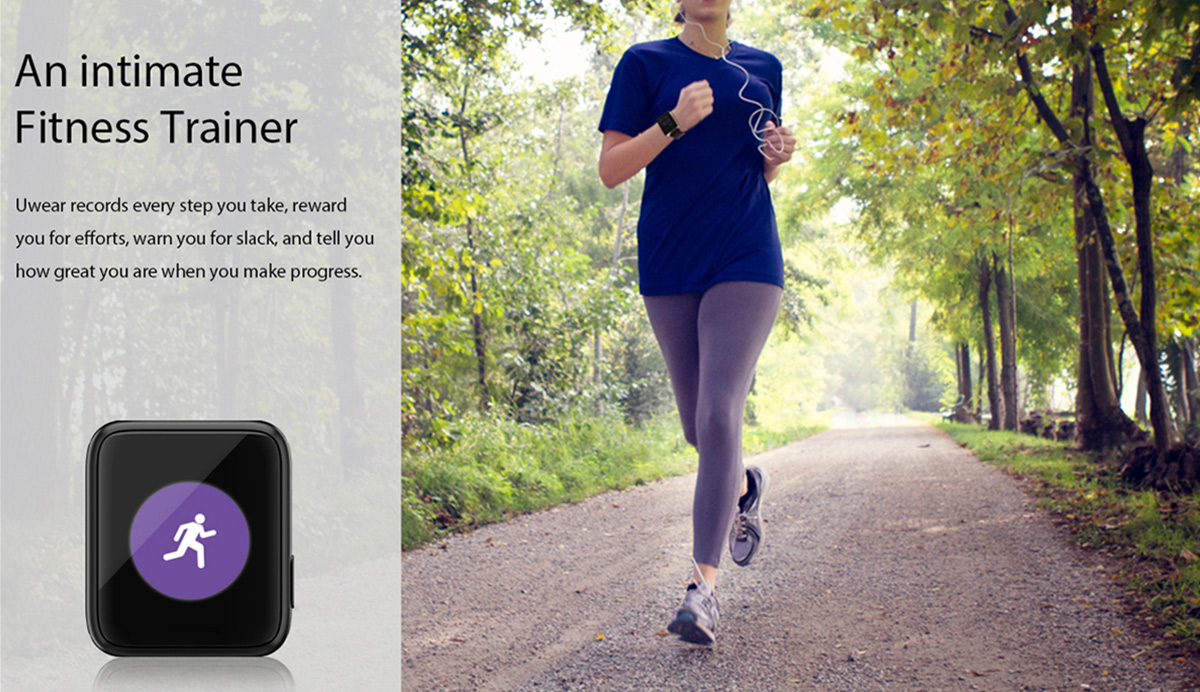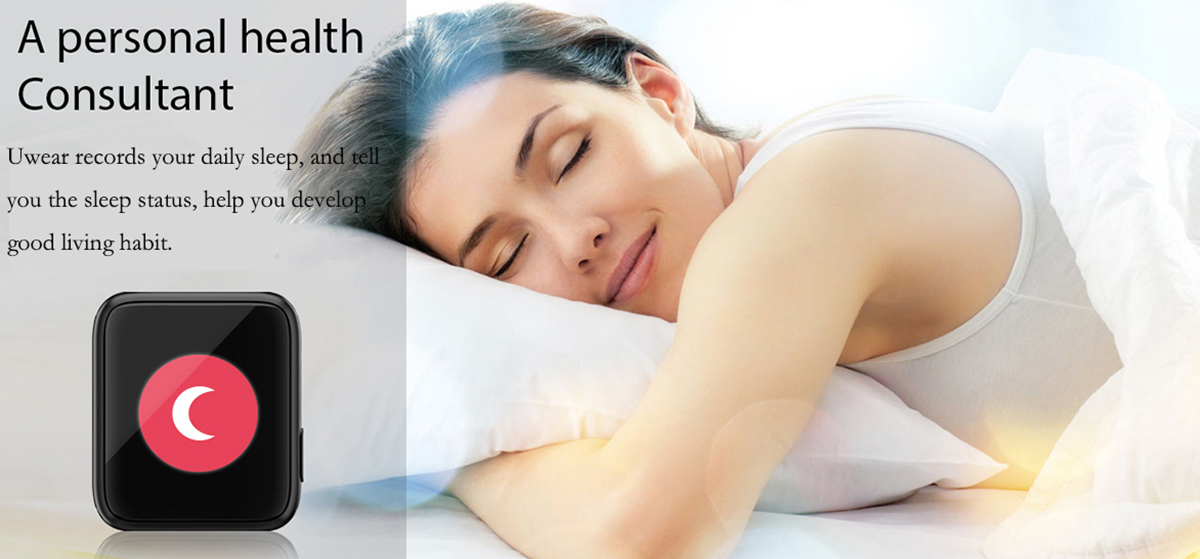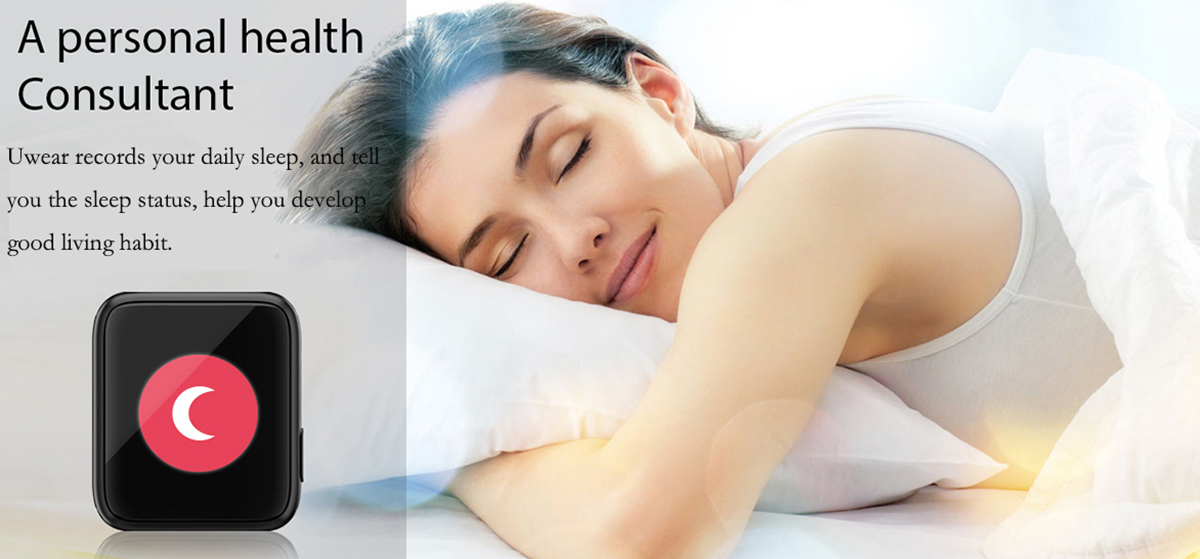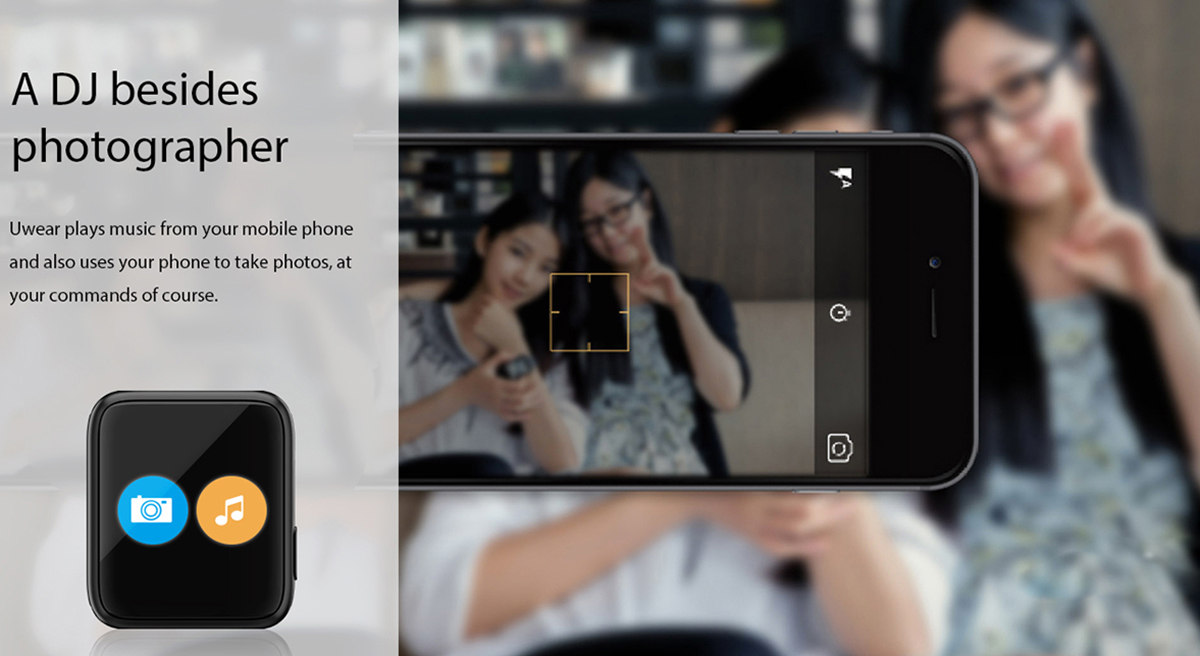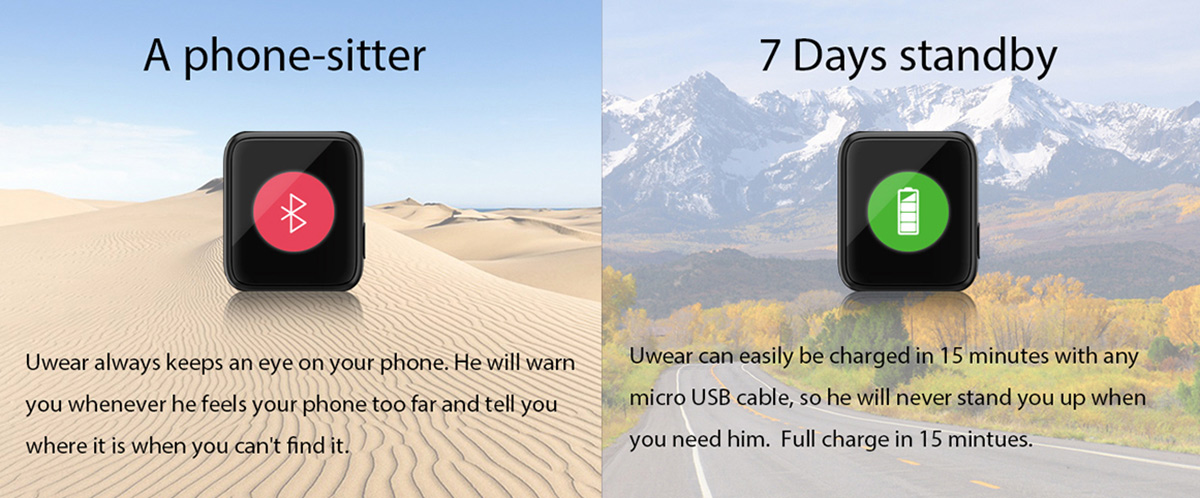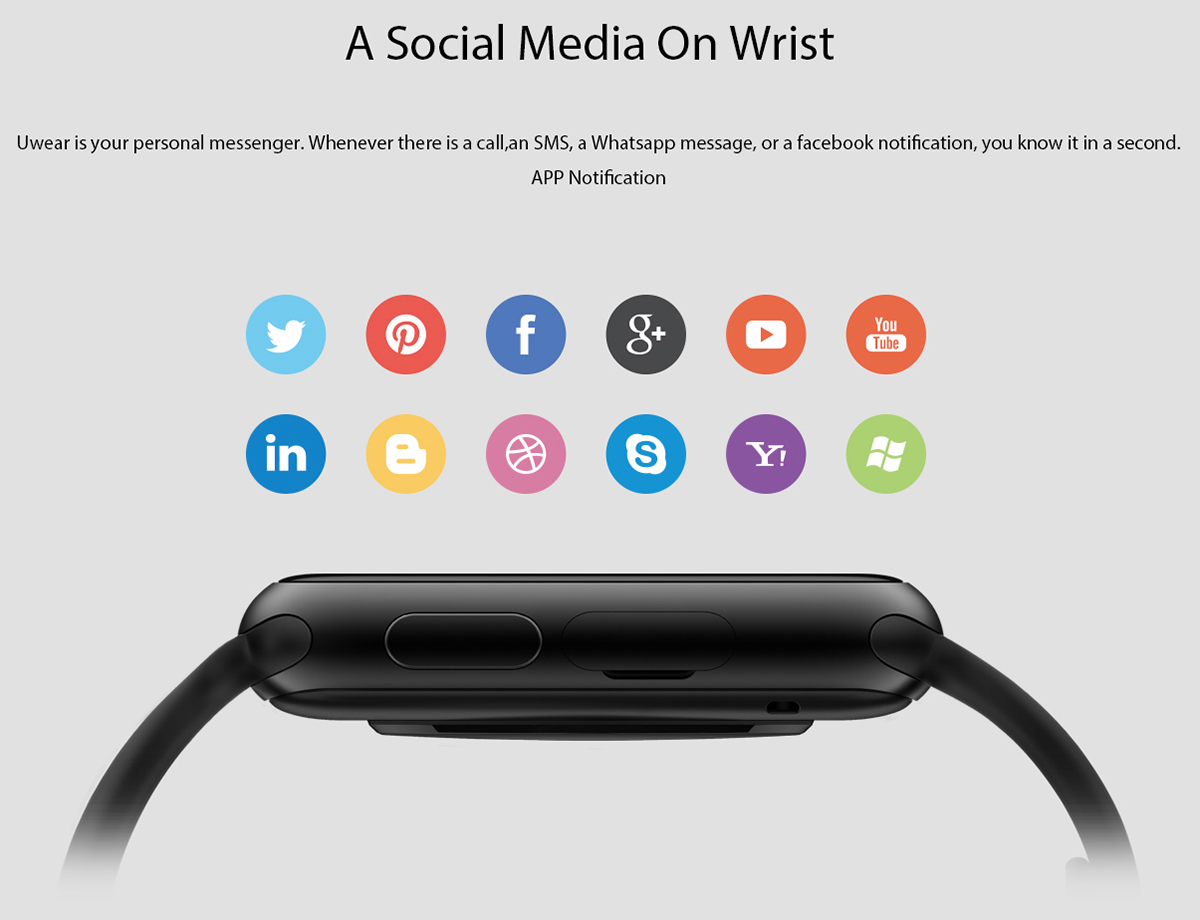 Location
Cost
Peninsular Malaysia
RM

7.60

Sabah & Sarawak, International
RM

11.95
| Country | Estimated delivery (Working days) | Online Tracking Availability | Shipping Company |
| --- | --- | --- | --- |
| US | 7-10 Days | 2 Days | America Line1/中美专线(IB) |
| Canada | 7-15 Days | 2 Days | E post/国际E邮宝 |
| UK | 7-10 Days | 5 Days | British priority mail/英国专线(HQ-Y) |
| Australia | 5 - 8 Days | 2 Days | Australia priority mail/澳大利亚专线(UBI) |
| New Zealand | 10 - 25 Days | 1 Days | Sweden surface mail/瑞典小包平邮(B) |
| Japan | 10 - 25 Days | 1 Days | Sweden surface mail/瑞典小包平邮(B) |
| Germany | 7-15 Days | 3 Days | Germany priority mail/德国专线(HQ-D) |
| France | 7-12 Days | 5 Days | French priority mail/法国专线(HQ-C) |
| Italy | 7-12 Days | 2 Days | Italy priority mail/意大利专线(BRT) |
| UAE | 10 - 35 Days | 5 Days | Sweden surface mail/瑞典小包平邮(B) |
| Thailand | 7-8 Days | 2 Days | SEA priority mail/东南亚专线(LWE) |
| Vietnam | 7-8 Days | 2 Days | SEA priority mail/东南亚专线(LWE) |
| Brunei | 15-35 Days | 5 Days | 4PX Singapore Post OM Pro/4PX新邮经济小包 |
| Singapore | 7-8 Days | 2 Days | SEA priority mail/东南亚专线(LWE) |
| Indonesia | 7-8 Days | 2 Days | SEA priority mail/东南亚专线(LWE) |
| Philippines | 5-10 Days | 2 Days | AU priority mail2/中澳专线(TOLL) |
For combine shipping, please contact
support@kumoten.com
/ whatsapp 0193310990
Product Return Policy
In what condition do we accept product exchange and/or refund?
Kumoten dropshippers are allowed to return products within 14 calendar days from shipment date under the following circumstances:
a.) Manufacturing defects.
b.) Kumoten delivered the wrong item.


Product return policy and procedures
(a) Stay Calm and Contact Us. In the event of customer complaint and request for return or refund, please stay calm and contact our Whatsapp Customer Service team at 019-3310990 or support@kumoten.com. Our support team available Mondays - Fridays, 9am - 6pm .

(b) What do we need to verify that the item is allowed for exchange or return? In most cases, we will need your help to get a few photo or video (handphone standard is sufficient, no need studio photography. ) of the item, show us where is the problem and we will get it processed. Off course, we will need to know the order ID too.

(b) (i) How to send the item back to us. Once our support team confirms the return, we shall send you a digital consignment note (Pos Laju). Retailers shall be required to inform the buyer to print the digital consignment note and paste it on the return parcel. We will arrange PosLaju to pick up the item from your buyer's address. If your buyer prefer us to pick up the return item from another address like their work place, please let us know too.

(ii) How to pack the return parcel. Please remind your buyer to ensure that the parcel has all the items including the packaging in it. Make sure the parcel is not see-through and well sealed. Paste the consignment note on the parcel.

(c) Exchange or Refund? We suggest you try to ask whether buyer accepts product exchange as first option. In any case, you and your buyer shall have the option to either get refund for the item's amount paid as stated in the sales order, or product replacement (same SKU). However, in the event where the particular item is out of stock, Kumoten shall refund the amount to you (dropshipper) and you liaise with the buyer.

(d) How long does it take? The product return or refund normally takes about 7-14 working days to complete. But it take two to tango, we need to work as a team to resolve the issue. Help us get the necessary information and Kumoten will try our very best to shorten the process.

(e) Communication with buyer. Kumoten does not liaise with end users. We need your help to liaise directly with your buyers because they know you.

(f) Delivery cost. Delivery cost for returning item shall be borne by Kumoten if you follow the procedure of using our digital consignment note. Kumoten shall also bear the cost of sending the item back to the buyer.

(g) Buyer from countries other than Malaysia. The verification process is similar to Malaysia-to-Malaysia returns. Kumoten will still bear the return cost if it meets the Product Return Policy requirements. The only difference is we will use other courier service company and the process will take up to 30 days depending on buyer location and stock availability (worst case scenario). In the case of refund, we shall refund in the same currency in which you paid Kumoten.

Refund or replacement will not be applicable for the following situations:
a) Original packaging missing
b) Any item that has been worn, or altered.
c) Used items (for cosmetic and other personal items such as under garments, adult toys)