How do I sign up for 11street?
11street is one of the fastest growing shopping platform in Malaysia offering their buyers and sellers alike coupons and discounts on items sold. Originated from Korea, it still vastly being used by many Malaysians for the purpose of selling and buying items.

Here is how you sign up for 11street
Step 1 :
Go to 11street.my and click sign up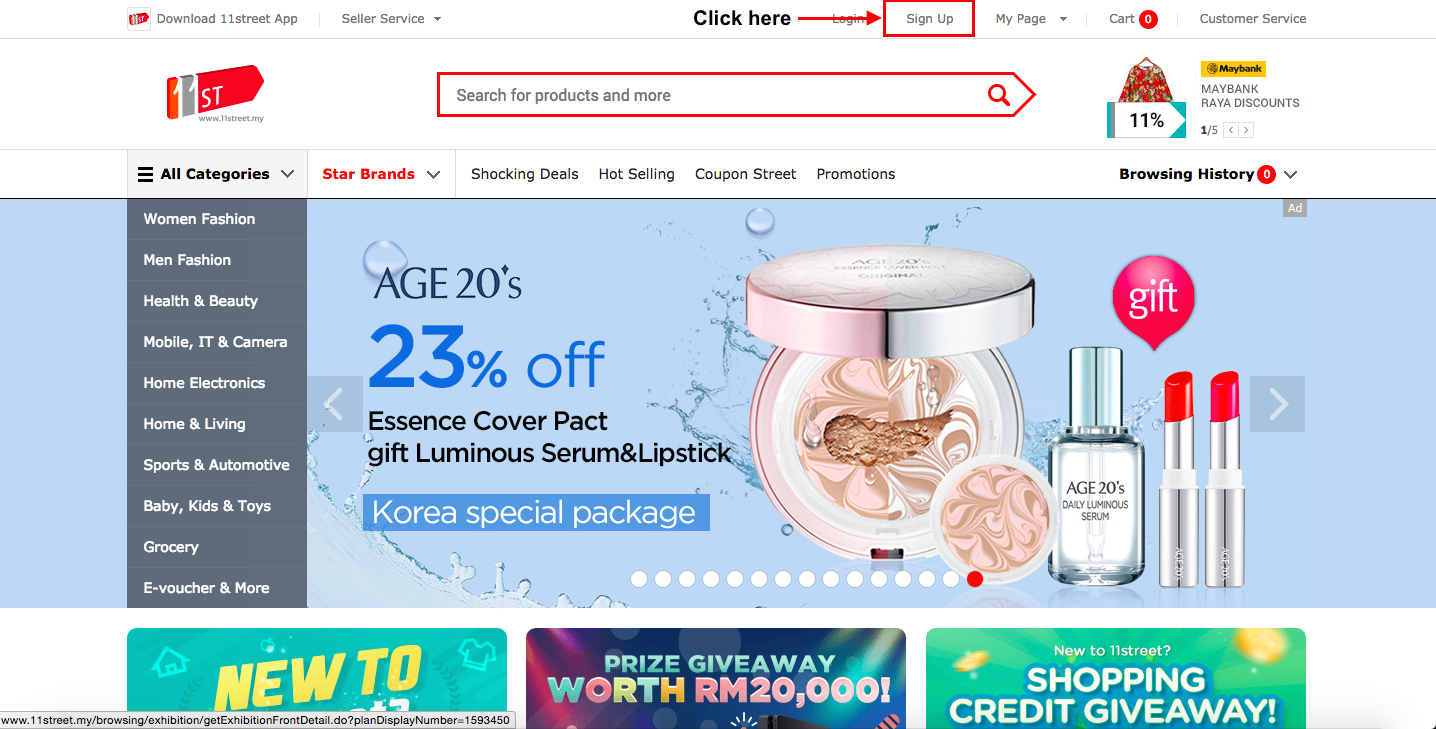 Step 2 :

Choose either individual seller or business seller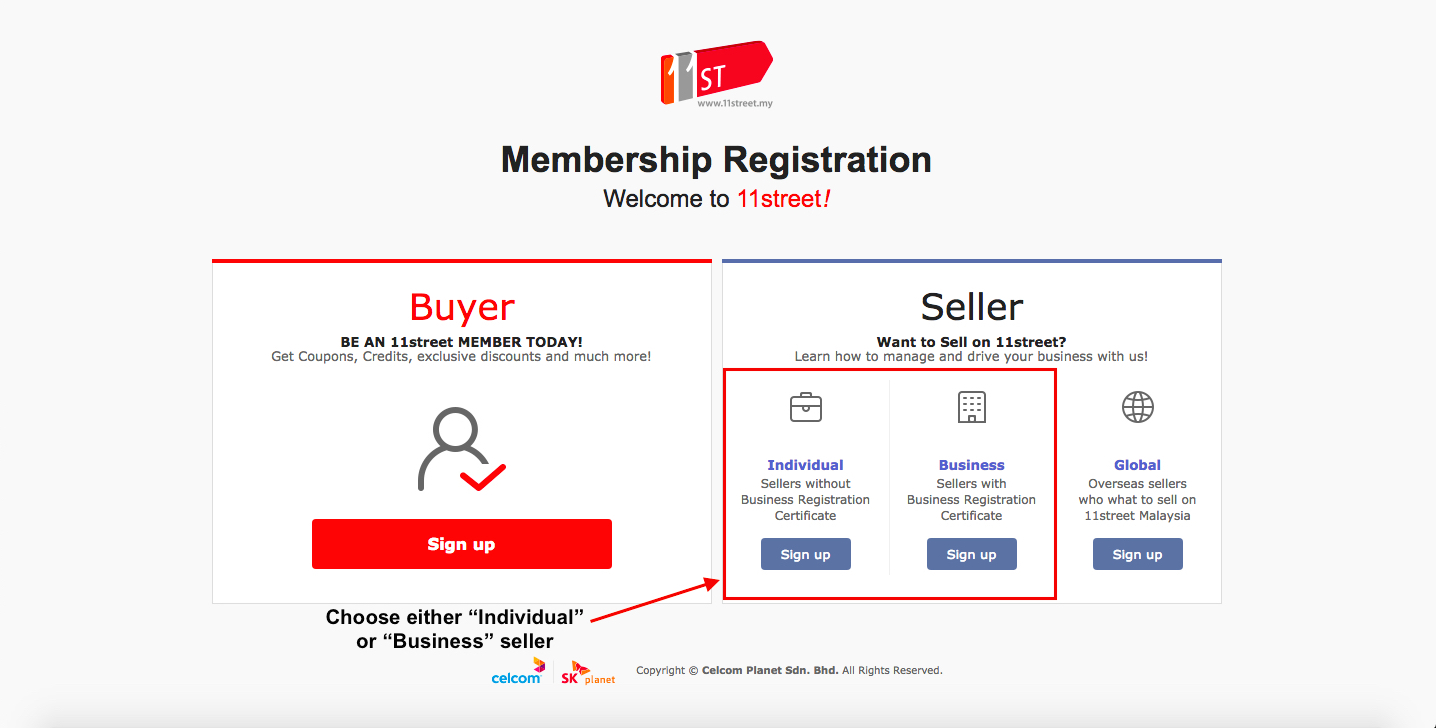 Step 3 :

Fill up the form
*When you're filling up the business details, do click the box next to"Same as the above Seller Information. (E-mail, Phone)"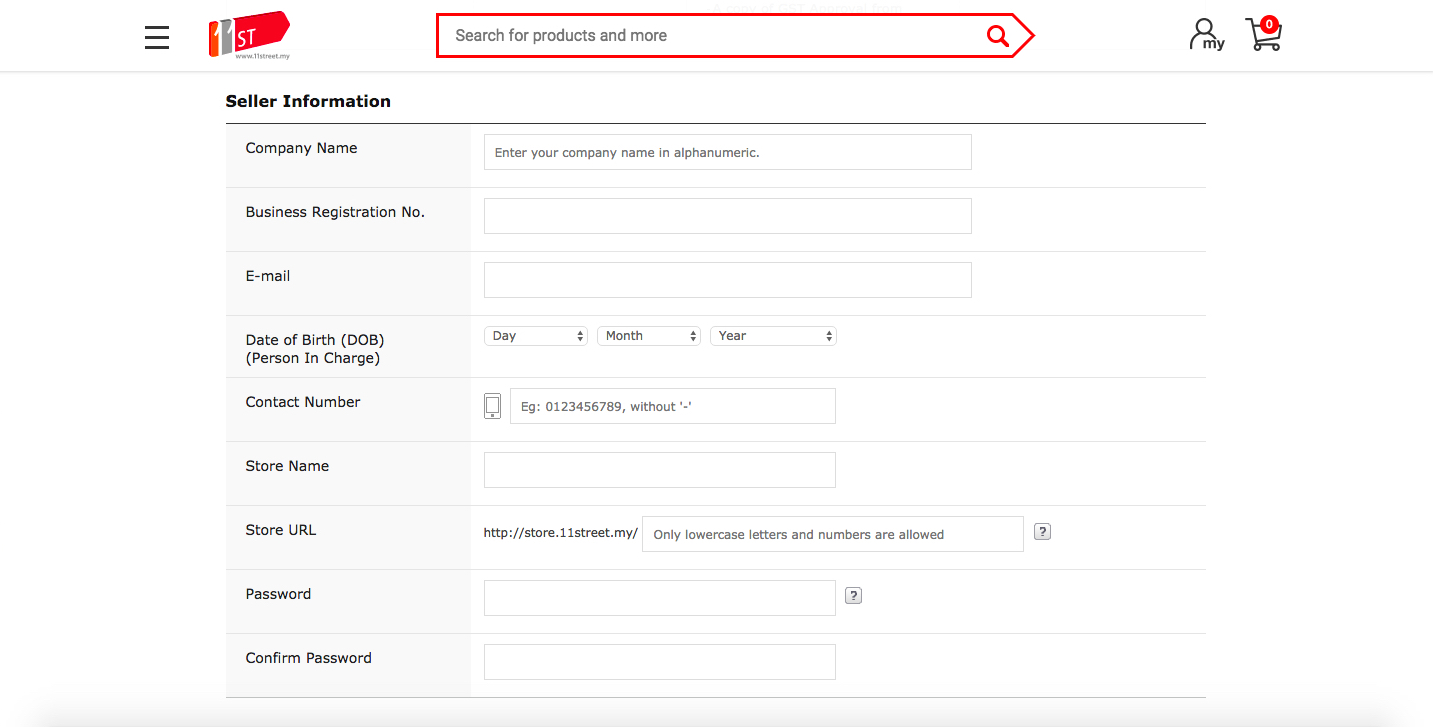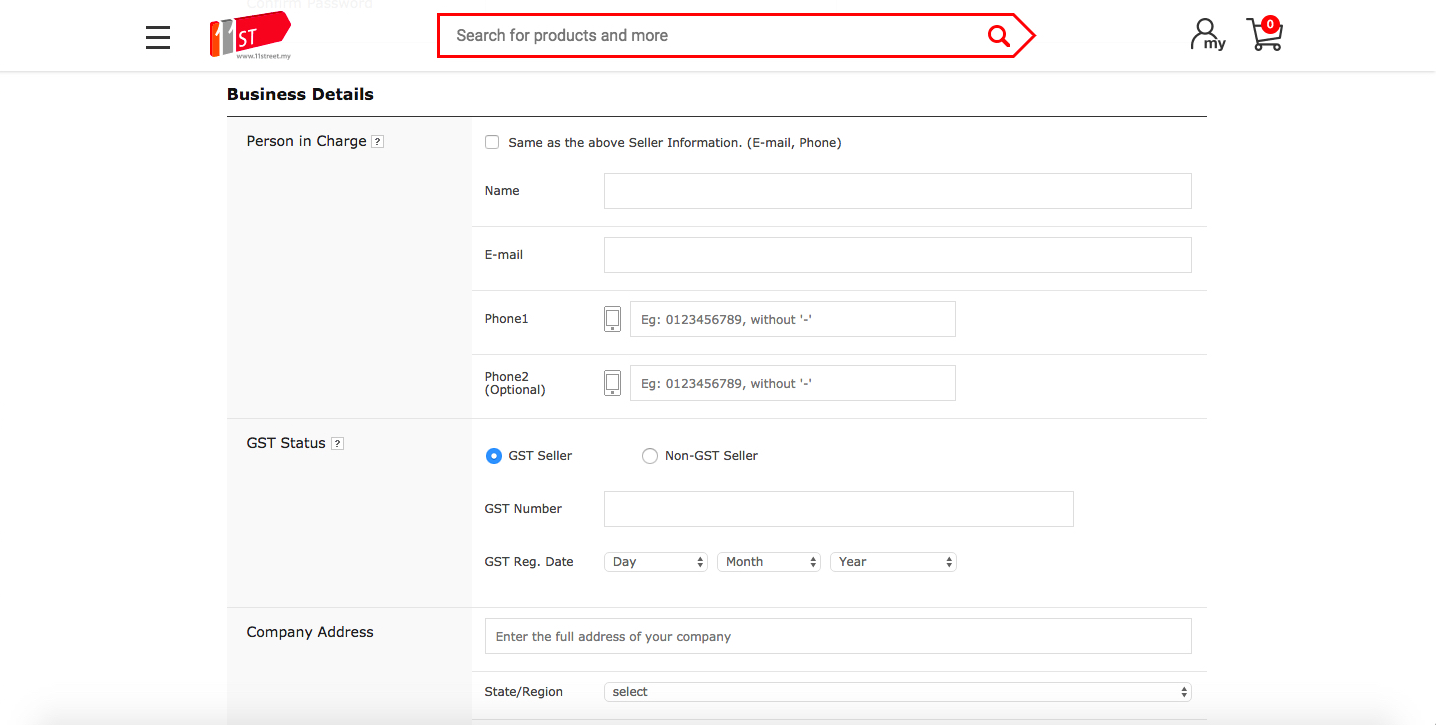 Steps 4 :

Required Documents. You can choose either to upload documents now or by email later.
Business Account Required Documents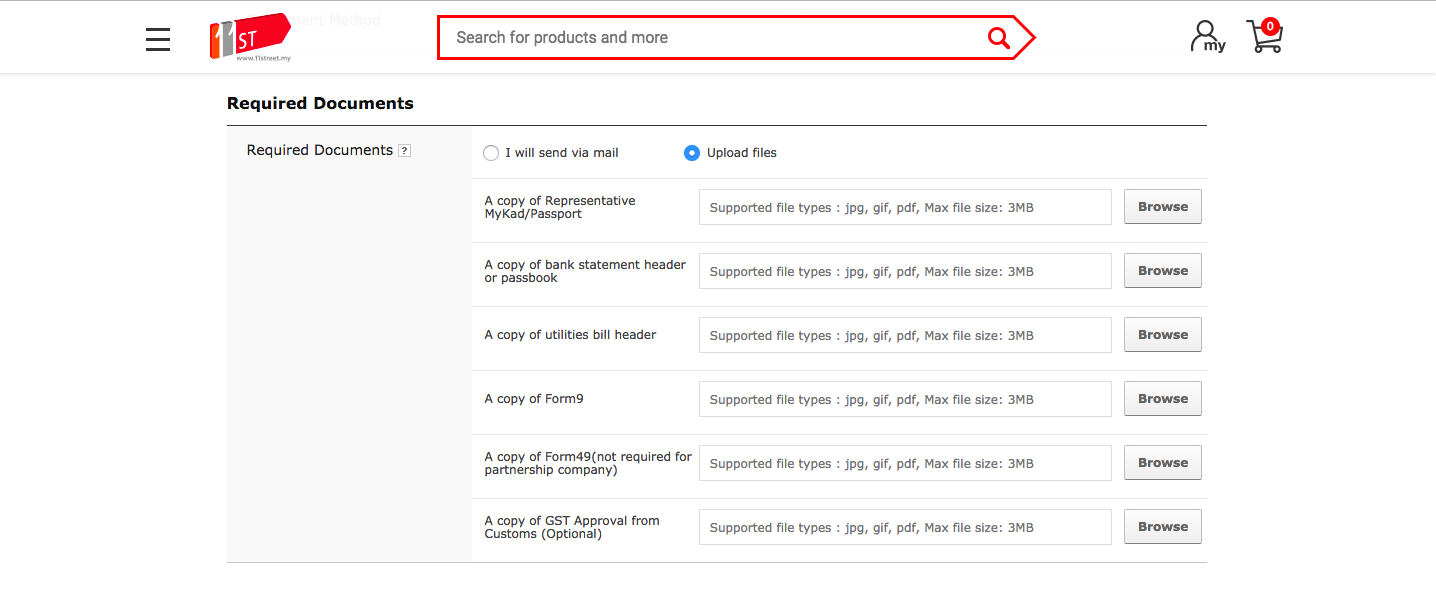 Individual Account Required Documents

Step 5 :

Click Sign Up

Step 6 :

Next STEP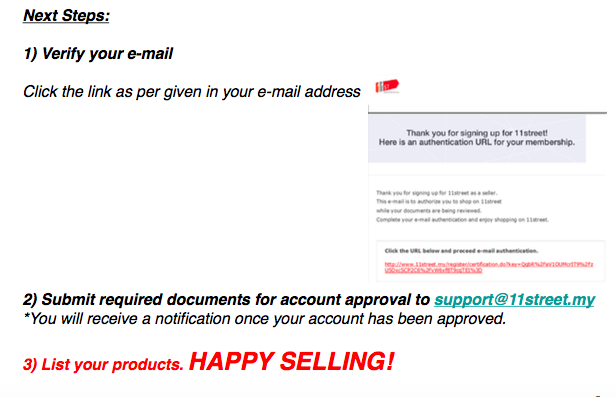 Prev: How to Make A Deposit Next: Sync Kumoten to 11street