Fulfill My Shopee Order


Update Tracking Number On Shopee


* Your orders will auto-push into your Kumoten account.
* Auto order will push into your Kumoten account every 1 hour.
(If your Shopee order receive at 2.15pm, Kumoten shall receive your order between 3.00pm – 4.00pm)
* Please ensure that you have enough credits in the Kumoten account to allow the system to automatically place order. Learn More Topup Credit

* If your Kumoten account does not have credit or insufficient credit, the order will be in the Pending Carts.
1. Log in to your Shopee Seller Centre and click 'My Orders' at the left navigation bar.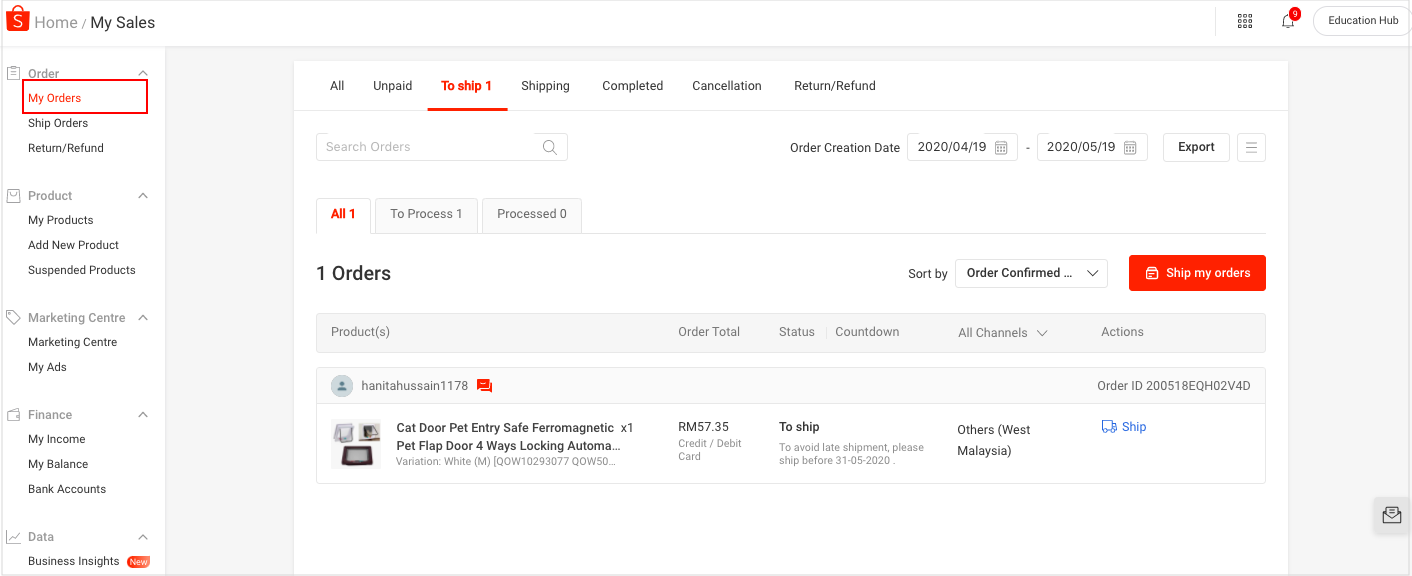 2. Order will be appeared under 'To Ship' column. Then, click "Ship" button.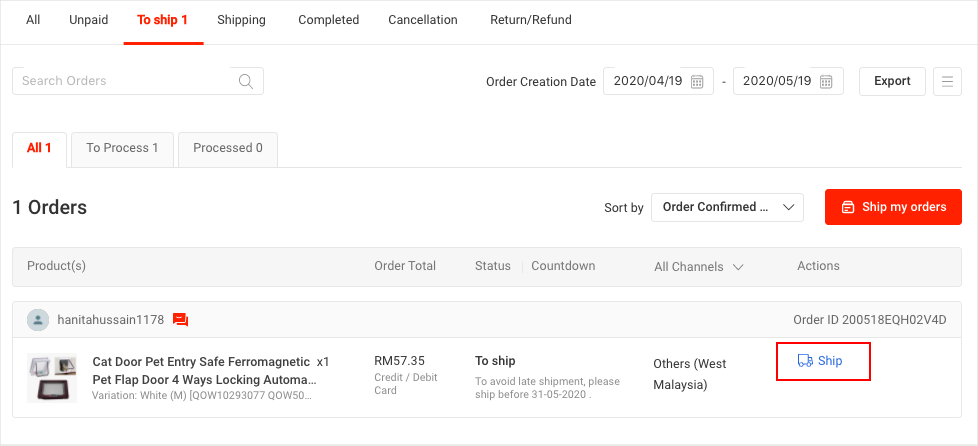 3. Select courier company. (SkyNet / ABX Express / PosLaju)
4. Copy the tracking number from Kumoten and paste into the Tracking column.
5. Click 'Ship' button.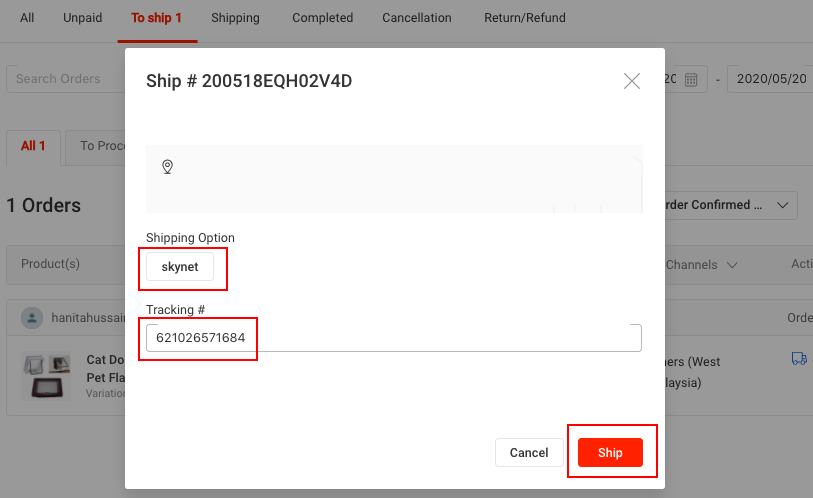 DONE !
The order will switch to 'Shipping' column and status has been changed to 'Shipped'.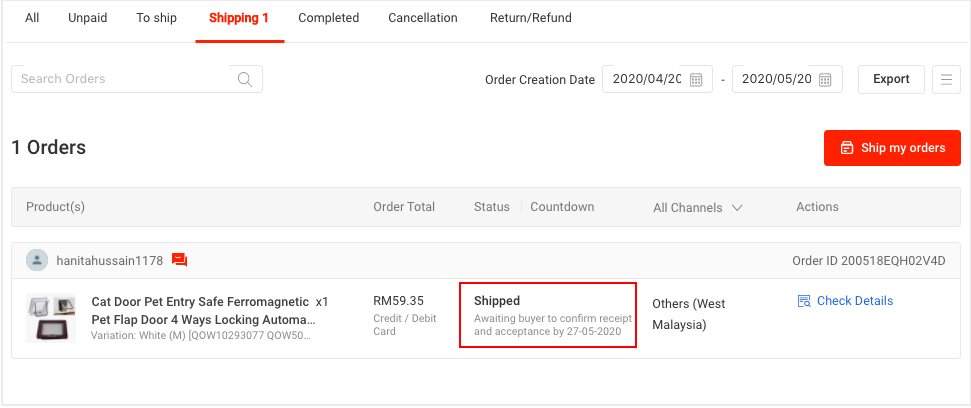 ⇦ Help & Guide Center