How do I sync Kumoten products to my Lelong store?
We've updated our product sync system to enable future shopping platforms to join our amazing dropship system. Here's the new way on how to do it.




Step 1.


Select a product and click 'Add to MyStore' button.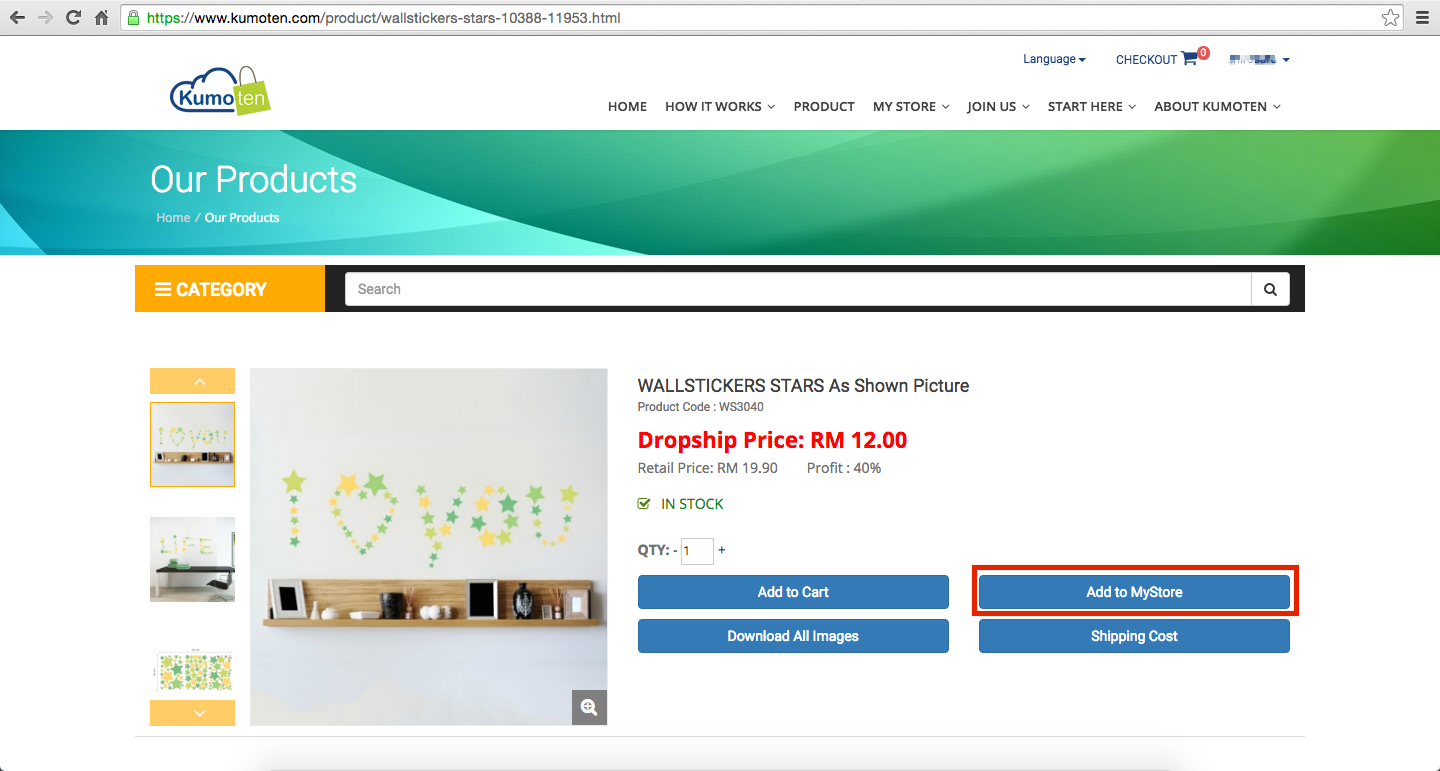 Congratulations! Product added in Mystore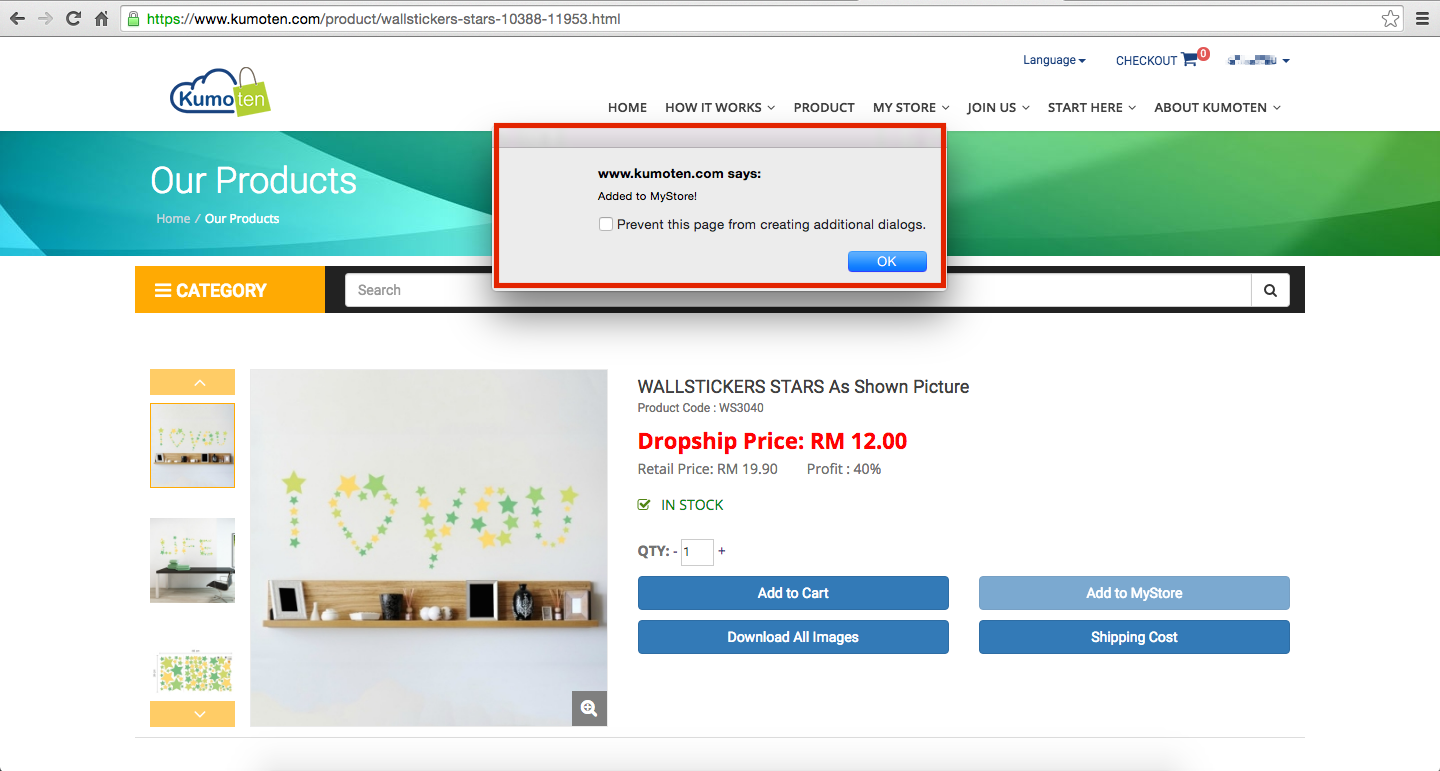 Step 2.

Click My Profile > Select 'MyStore' button.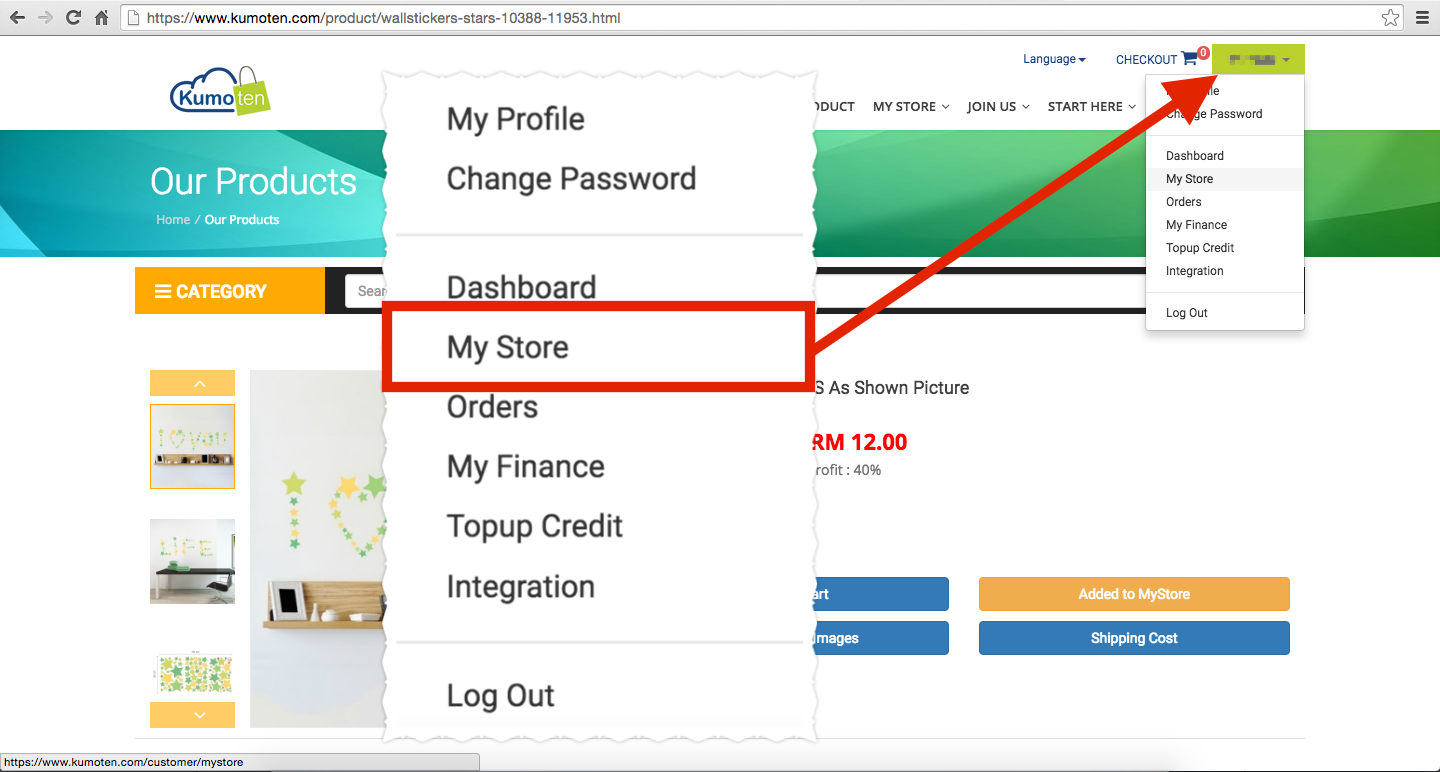 Step 3.

Select your Lelong store category, and click "Sync to Lelong". *Please make sure you have created your Lelong store item category.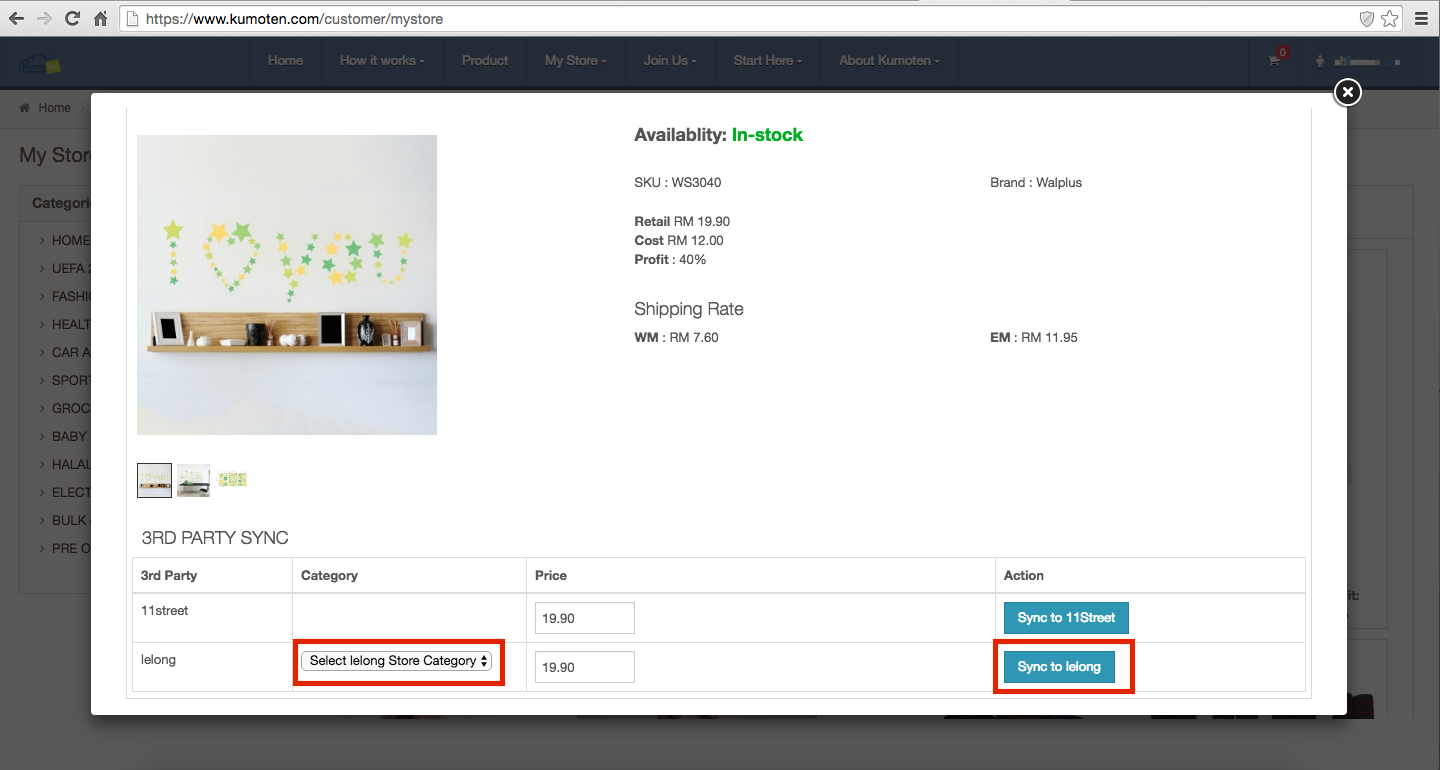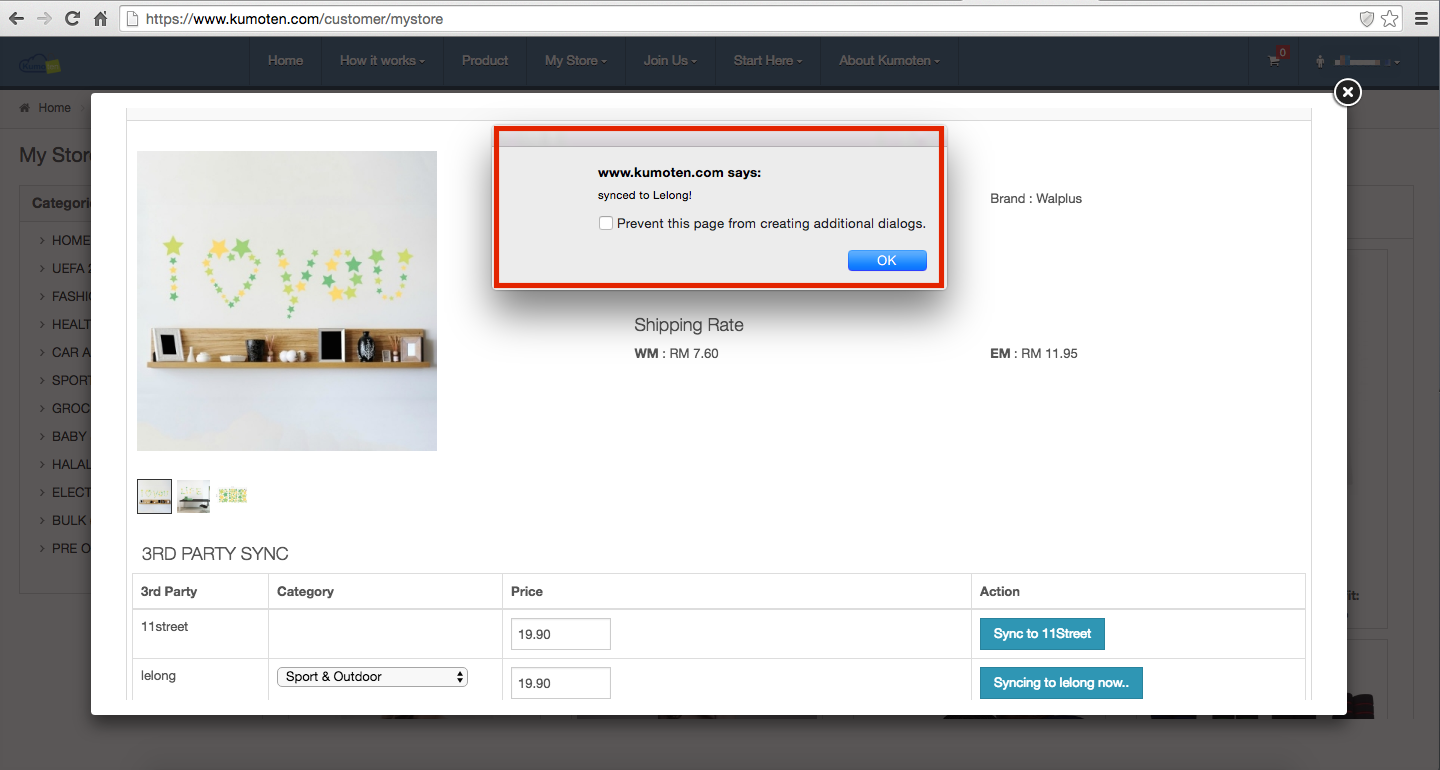 Step 4.
Congratulations! You have successfully synced to Lelong store.